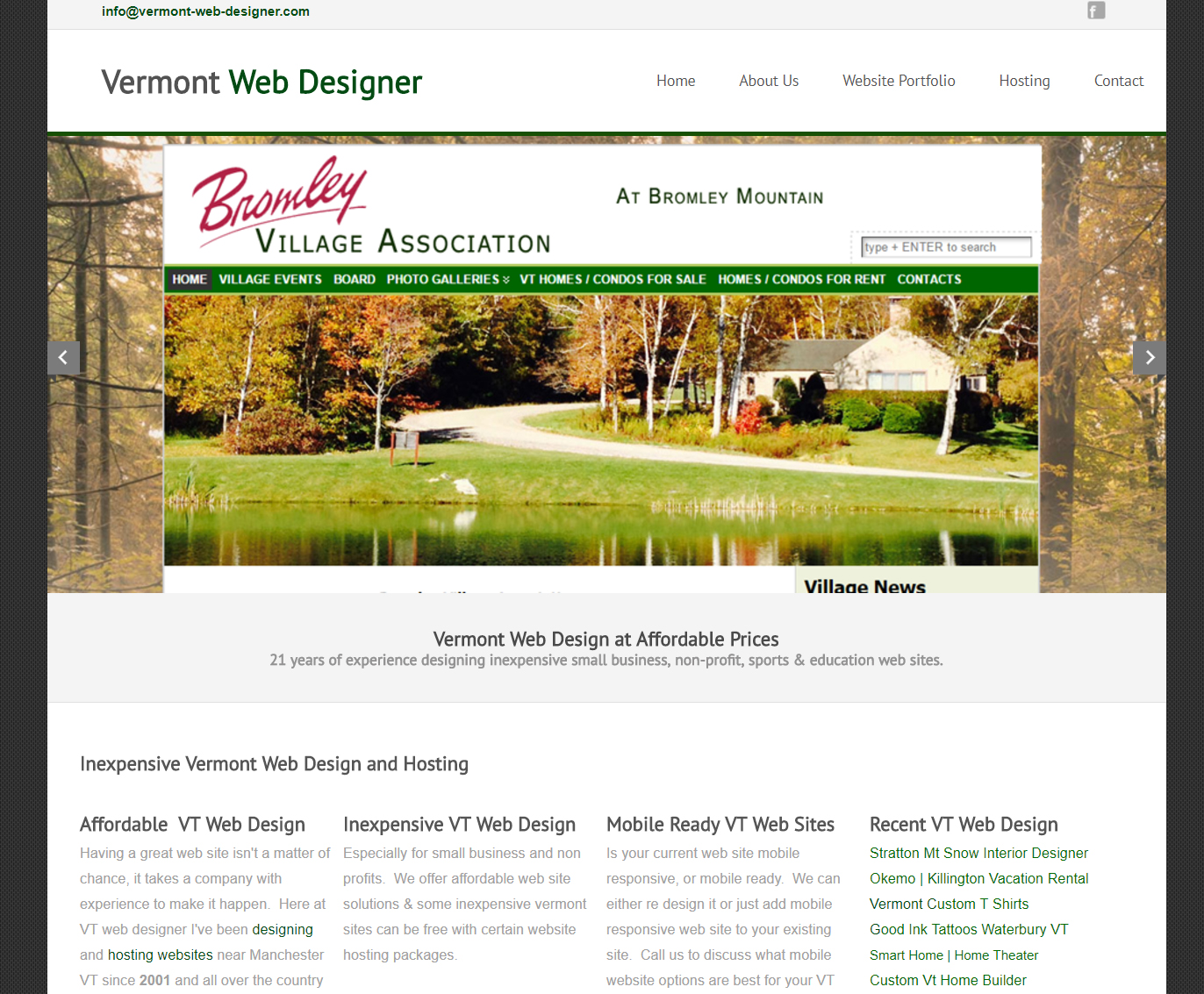 Google Reviews
Matt Granger
15:40 03 Apr 19
I met Gregg recently while on a chair lift at Bromley. After initial introductions, I found him very easy to talk to. We each shared what we did for work and before the lift ride was over, we had exchanged contact info and had a plan to follow up on our conversation about my needs for a better website. Since then, Gregg has been very responsive and has followed through promptly on everything he said he would do. I am very pleased with the site he built and remain confident that he will keep up with any changes I request. I had been searching for over a year for a competent, reliable and reasonably priced website builder. I am so grateful for that chance meeting that day at Bromley.
John Read
15:16 03 Apr 19
I am a general contractor in the Southern Vermont website. Gregg designed my website and also keeps it updated. He is a talented designer and is extremely responsive when we ask for changes or updates. I highly recommend his services.
Miles Lovell
15:12 02 Apr 19
I have 2 web sites through Vermont web designer and am very pleased with this company Gregg goes above and beyond and when you need something it's basically taken care of in couple hours weather it's changing content or adding videos he never comes up short I've seen a 40% increase in business since using his company and couldn't be more happy when you use Gregg you're getting a person not a corporate company and he makes it so easy to start the websites and he maintains them I never even have to think about that part of my company it's awesome thanks Gregg !!!!
See All Reviews